The Guardian said: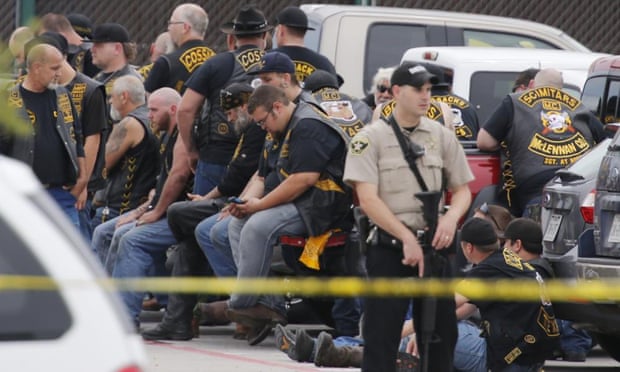 Police in Waco, Texas said nine people were killed and 18 injured in a shootout between three rival biker gangs that broke out at a restaurant around noon on Sunday. Patrons and bystanders ran for safety, police said, as officers on the scene also opened fire.
A local television station, KWTX, reported that some customers and employees took shelter in the restaurant's freezer. All those killed and injured were gang members, police said.
[...]
Swanton, who said there were "still bodies on the scene of the parking lot at Twin Peaks" and "bodies scattered throughout the parking lot of the next adjoining business", also said: "In 34 years of law enforcement, this is the most violent crime scene I have ever been involved in. There is blood everywhere. We will probably approach the number of 100 weapons."
Waka waka, Waco (
full article
).