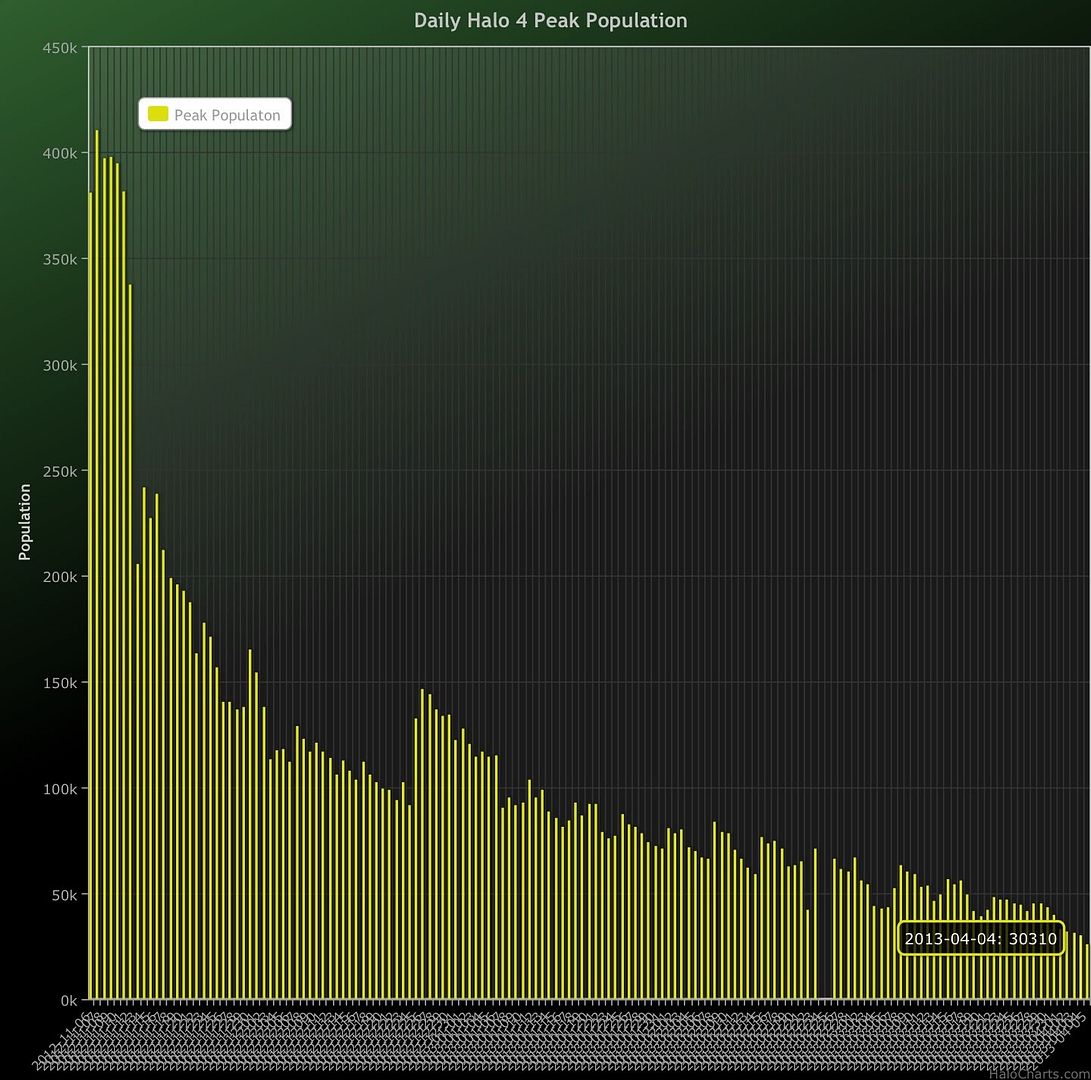 Stephen, you're definitely on to something with the Call of Duty factor. Peak population nearly halved at Black Ops 2 release. There's a Christmas bump and that's it. Map packs had no significant effect. Steadily moving downward.
Just note that these aren't players-per-day. 343 Industries hasn't provided those statistics (Bungie had them for Halo 2, 3, ODST, and Reach).
How are RaisetheKnife and GeneticBlueprint doing?